Buena Park is the perfect destination for a spontaneous girls weekend away! This fun and lively city is home to trendy restaurants, craft cocktail bars, interactive shows & activities, and most famously.. Knott's Berry Farm! I went to Knott's Berry Farm so many times when I was younger, so it was nostalgic to go back as an adult with some friends and see it in a new light.
And let me tell you, Buena Park has definitely changed a lot over the years. What was once just a family destination has turned into a trendy spot with themed cocktail bars, entertaining shows like a Dueling Piano show, and endless restaurants to choose from.
Before I dive into 27 fun things to do in Buena Park, I'll share some details on where Buena Park is, where I would recommend staying, and some "must-pack" items for this specific trip. Let's get into it!
There's a chance this free guide contains affiliate links. This means if you make a purchase through one of these links, I may make a small commission (at no extra cost to you) that goes towards little Rosie's dog treats! This guide was created in partnership with VisitBuenaPark.com, but of course, all opinions and recommendations are my own.
Where is Buena Park & How do I get there?
Buena Park is located in Southern California, near all the famous theme parks, mainly Knotts Berry Farm!
Since there is no major airport in Buena Park, many people make this a fun stop along a California road trip. If you choose to fly, the nearest airport is less than 30 minutes away in Santa Ana, John Wayne Airport (SNA).
The town of Buena Park is not too big and easily walkable. I ended up flying into John Wayne Airport, Ubering to my hotel, and was able to walk everywhere on this list! If you need to get around, there are tons of Uber, Lyfts, or Taxis available.
Where to stay when visiting Buena Park?
If you are traveling to Buena Park, I think you should be as centralized as possible and stay at the Courtyard by Marriott! They are located right in the center of Buena Park, and is walking distance to everything, even Knott's Berry Farm!
The Courtyard by Marriott is located right across the street from the famous Porto's Bakery (which I kid you not, I ate at 3 times in my 3 days there because it was THAT good). It also has tons of restaurants and cocktail bars within walking distance so no one has to worry about driving.
PLUS, they have a pool, convenience store for snacks and drinks, and restaurant on-site, Starbucks coffee, firepits to hang out at, pool, and fitness center! Click here to check out their current rates & availability.
A Few "Must-Pack" Items for this specific trip
1. GOOD pair of walking shoes is a MUST! This destination has a lot of walking, especially if you go to Knott's Berry Farm! These are my go-to travel shoes because they look cute with jeans or a sundress and require no breaking in!
2. Sunblock Packets! It is almost always sunny and warm in southern California, so you will want to make sure you are re-applying your sunblock. I always use my normal sunblock and then re-apply with these fun sunblock packets! You can put them right in your purse or pocket so you can re-apply on the go!
3. Cute and affordable pair of sunglasses! I always bring a cheaper pair of sunglasses on a trip with a lot of activities because I don't want to ruin a good pair. For Knott's Berry Farm, I definitely wouldn't want to bring something that could get lost or broken. These are my go-to affordable and cute sunnies!
Incredibly Fun Things to do in Buena Park, California!
Okay, are you ready for the ULTIMATE list of fun things to do in Buena Park? This colorful, fun & lively city came to a complete surprise to me and my friends. What we thought was just a family-friendly destination turned out to be the perfect girls trip weekend.
Planning a trip to California? Here are some guides I think you will love:
1. Spend the Day at Knotts Berry Farm
Obviously, the biggest attraction in Buena Park is Knott's Berry Farm! This theme park has been around since 1923 and has roughly 4 million visitors per year. The park has an endless selection of rides, perfect for all ages.
What I love the most about Knott's Berry Farm is that a lot of their rides seat 4 to a row. That means if you are traveling in a group of 3 or 4 girls, you can all sit together!
TIP: Try to avoid Saturdays if you want to avoid the lines and waits at each ride! The park is significantly less busy on weekdays and Sundays!
Click here to purchase tickets to the park!
2. Porto's Bakery
Porto's Bakery is a famous Cuban bakery that originated 46 years ago in Los Angeles and has won tons of awards like #1 Restaurant in the country on Yelp! They now have 6 locations across California, with one right in the heart of Buena Park.
When I tell you I ate here every single day of my short trip and it STILL wasn't enough.. I mean it. This place is seriously THAT good!
Porto's Bakery is known for their large selection of pastries & cakes and for being super affordable. My friends and I would all get coffees and order a feast of breakfast sandwiches and pastries every morning and we couldn't believe how affordable it was. I think living next to a Porto's would be a little dangerous, ha! 😉
Click here to read one of their thousand Yelp reviews!
3.
The Source OC Outdoor Mall
The Source OC is a new outdoor shopping mall in Buena Park that has tons of restaurants, bars, & shops! My friends and I stopped by here a few times on our short trip to Buena Park and there are so many amazing hidden gems.
The first thing I noticed when visiting The Source OC was the heavy Korean influence. Many of the shops and restaurants are Asian, which makes it sort of like a modern koreatown! There is a large cosmetic store in the mall where you can shop all the best Korean Skincare! 🙂
Some unique things to see in the mall:
4. Il Fiora
I am still DREAMING about the pasta dish I had from Il Fiora! This Italian restaurant is located in the trendy outdoor shopping mall (The Source OC, #3 on this list). They have an adorable bar top, a patio overlooking the mall area, and indoor seating as well.
My friends and I all got a different pasta dish and every single dish was a 10/10!
5. EKO Karaoke Bar
Going to a Karaoke bar with private rooms is my friend and I's go-to night out. I am way too much of a chicken to sing in front of a big group of strangers, but renting out a private room to just be silly and embarrass yourself with your best friends is SO much fun!
EKO Karaoke is located right in The Source OC and has tons of karaoke rooms, full food menu and full bar menu! If you are traveling with a big group, they have rooms of all different sizes ranging from small to XL. 🙂
6. Beach Boulevard Club
OH. MY. GOSH. This was so much fun!!
I have been to many dueling piano bars in my lifetime because they are always a blast, but this was my first time going to a dueling piano show! Usually the only thing I don't love about dueling piano bars is it's mainly standing room only and it gets PACKED. If you have a medium – large group, it makes it hard to stand together.
The dueling piano show at The Beach Boulevard Club allows you to rent out a table with seats to enjoy the show. The pianos are up on a stage and it's more of a performance! Plus, they have waiters that come around and take drink orders so you don't have to miss the show by waiting in line at the bar.. a serious plus in my book!!
Click here to check out their show tickets & times!
7. Basilur Tea & Coffee
Have you ever had a Japanese Soufflé pancake before…?
No?
Well, you're missing out.
Basilur tea & coffee is an adorable Japanese-style coffee and tea shop that has an enormous selection of teas, matcha's, and coffees. Plus, they serve a full breakfast menu including, yes you guessed it, Souffle Pancakes!!
This fun spot is a perfect photo opp, perfect spot to get your caffeine fix in, and home to the best souffle pancakes I have ever had! Basilur Tea is also located in The Source OC outdoor mall!
8. The Cauldron Cocktail Bar
The Cauldron Cocktail Bar is a witch-themed bar with antique furniture, creative cocktails, and GREAT service! It felt dark and homey inside with a fireplace, large bookshelf, and tons of seating.
My friends and I hung out here for a few hours and tried a few of their different cocktails and some appetizers before we headed to dinner. Their food was surprisingly really good, not typical "bar food." They had a French twist on their menu and offered items like Escargot, Gruyere Crepes, Chicken Cordon Bleu Sliders, and more!!
Click here to check out their menu!
9. Bakery School
I unfortunately didn't have enough time to squeeze in a baking class, but I have heard it is extremely highly rated, so I would definitely check it out!
In The Source OC outdoor mall, The Bakery School offers all different types of classes. You can learn how to make pizza, tarts, scones, baguettes.. you name it, they teach it!
Click here to check out their upcoming class schedule!
10. Knott's Soak City
If you are traveling to Buena Park in the summer months, you should definitely consider going to Knott's Soak City! This is an extension of Knott's Berry Farm that is solely water rides.
I think it would be SO fun to come here with a bunch of friends and rent a cabana for the day. You can ride all the rides, order some drinks at the cabana, and have a place to hang out for the day!
The park is only open Mid-May to Mid-September and you will need to buy separate tickets to Soak City if you are already going to Knott's Berry Farm.
11.
Pirates Dinner Adventure
The Pirates Dinner Adventure is an interactive dinner show in the heart of Buena Park. It is one of the most highly rated shows in the area with over 4,800 reviews on Google, over 960 reviews on TripAdvisor and over 70 reviews on Viator!
They have shows every night but Mondays that last roughly 2.5 hours. The inside of the show venue is actually very large! There is a massive pirate ship "stage" & 250,000 gallon lagoon surrounding the stage.
Click here to check out tickets & availability!
12. Medieval Times Dinner & Tournament
Medieval Times dinner & Tournament is another option for an interactive dinner show that is also a very highly rated show in Buena Park. This show has over 11,205 reviews on Google, over 302 reviews on TripAdvisor, and over 80 reviews on Viator!
They also have shows every night but Mondays that last roughly 2 hours.
13. Buena Park Farmers Market on Saturdays
Year round, Buena Park hosts a large farmer's market every Saturday between 9AM – 2PM. Located right on the southeast corner of La Palma Ave & Stanton Ave, near the Buena Park Downtown Mall. Sellers offer anything from fresh produce, flowers, jewelry, dog treats, and so much more!
Click here for the address to the farmer's market!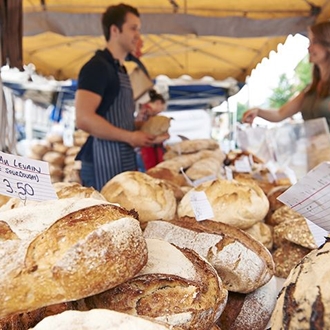 14. John's Incredible Pizza Company
Personally, I feel this is more of a family / kid friendly thing to do in Buena Park, but it's completely up to you! John's Incredible Pizza Company is a pizza joint and arcade all in one. You pay the entrance fee and it includes bottomless food and soft drinks, making it a very affordable night out.
Click here for entrance prices & menu items!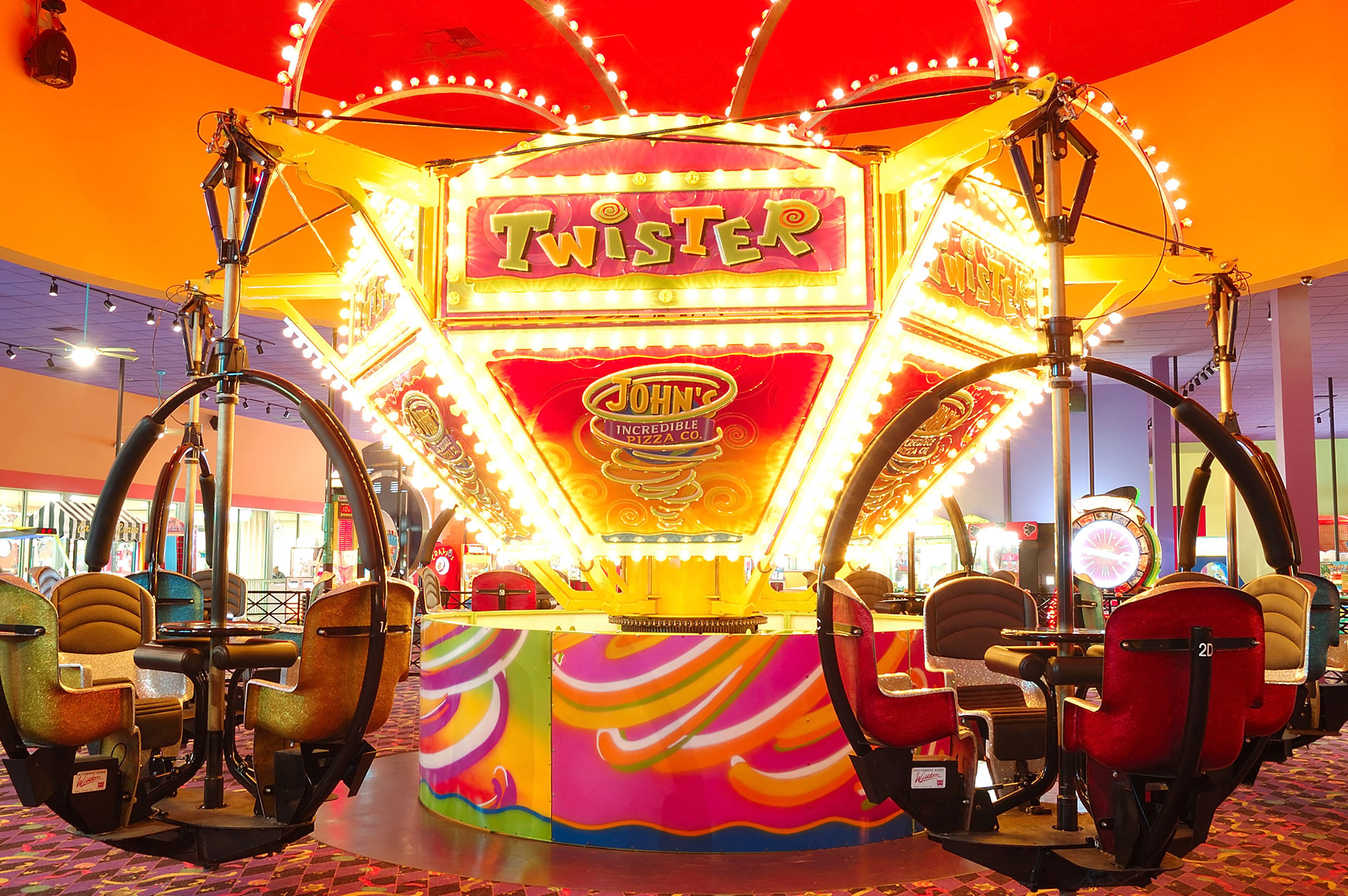 15. Aburi Sushi for "All-You-Can-Eat" Sushi & Sake
Who doesn't love bottomless sushi & sake?! Aburi Sushi in The Source OC offers "all-you-can-eat" sushi which makes eating out with friends such a breeze! Plus, they offer a package where you can add on bottomless hot sake or Sapporo!
They have over 2,000 reviews on Yelp and is "the spot" to go for Sushi in Buena Park!
Click here to check out their menu!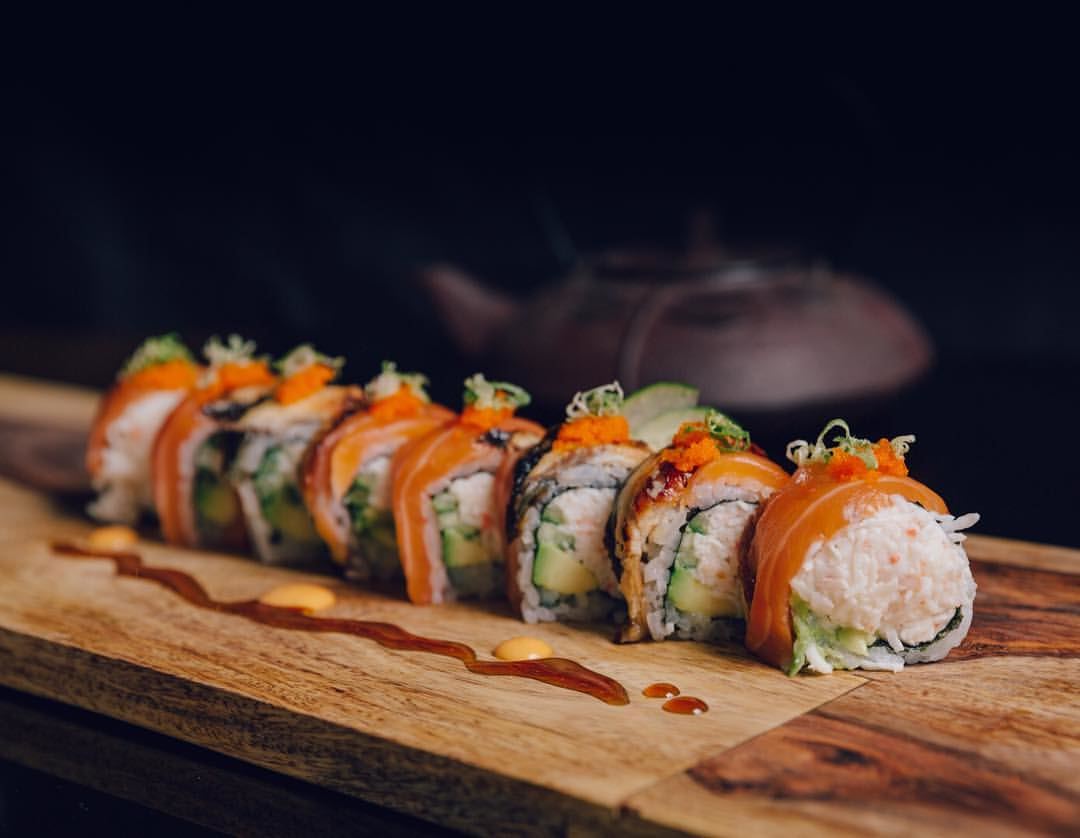 16. Korean Skincare Store in The Source OC
This was such a fun thing to do on our girls trip! What girl doesn't love skincare?!
The Source OC outdoor mall has a lot of Korean and Japanese influence, so it only makes sense they have a large Korean Cosmetic store right in the center of the mall. It was so fun to pick out some goodies from the experts in the industry!
ECostmeticWorld is located on the first floor in The Source!
17. Big Air Trampoline Park
Big Air Trampoline park has many locations throughout California, with one right in Buena Park! This spot is exactly what it sounds like, a huge indoor warehouse filled with trampolines.
This is such a fun spot to get your cardio in, get some energy out and just have some good ole' fashion fun! They have a large trampoline area, trampoline dodgeball courts, foam pits to practice your flips, ninja warrior courts and more!
18. Knott's Food & Wine Boysenberry Festival
Knott's Berry Farm's Boysenberry Festival is their annual food & wine festival! Their festival isn't just a one weekend thing, it goes all month long from mid-March to mid-April. They offer boysenberry twists on popular desserts, wine & food tastings, live music, special shows, and so much more!
Click here for the upcoming dates!
19. Knotts Independence Hall
For all the history buffs out there!
Knott's Independence Hall is an exact replica of the original independence hall in Philadelphia (literally brick for brick replica). One of Walter Knott's wishes before he passed was to keep this historic landmark completely free to all visitors!
You can visit FOR FREE any day from 10AM – 4PM, located right outside of Knott's Soak City!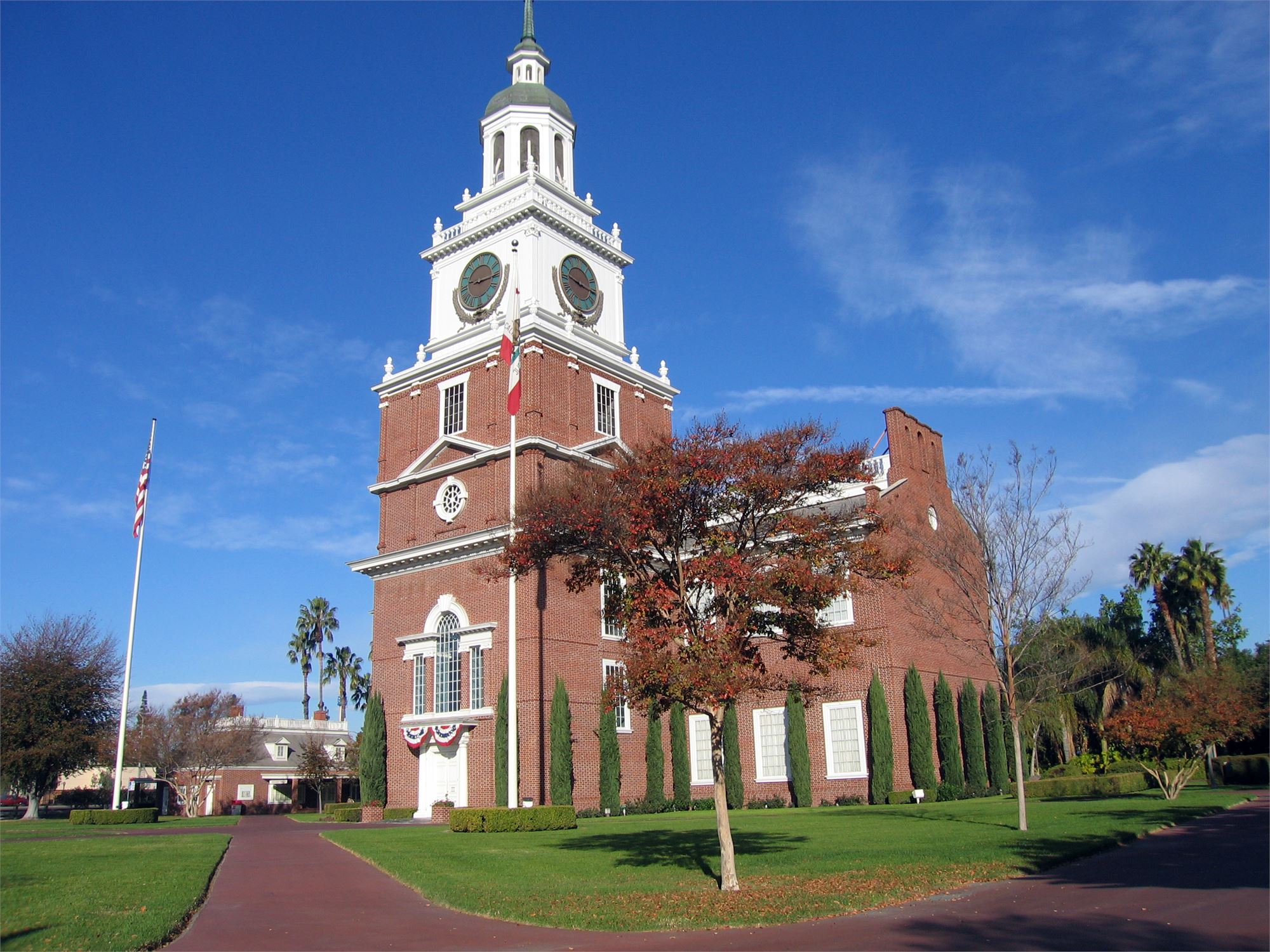 20. Hang out in Nature at either Ralph B Clark or Henry Boisseranc Park!
There are two main parks in Buena Park: Ralph B Clark and Henry Boisseranc!
Ralph B Clark is home to many walking & biking trails, tennis / volleyball / basketball courts, and most popularly.. a stocked lake that you can fish for Catfish! Click here for more information about the park.
Henry Boisseranc Park is such a fun spot in the summer months because they host FREE concerts in the park! Every Wednesday in June & July you can kick back and enjoy some live music.
**Below attractions are within 15 miles of Buena Park**
21. Go Wine Tasting (15 minute drive from Buena Park)
Less than 15 minutes away from the heart of Buena Park is a local California winery called Pali Wine Co! A girl's trip is never complete without a wine night with your girls, and Pali Wine Co is the perfect place to do it.
This adorable winery has seating both inside and outside on their patio, 4 different tasting flight options, and offers tours of their production process. They are open daily:
M-W from 4pm – 9pm
Thurs from 4pm – 10pm
Friday from 4pm – 12am
Saturday from 12pm – 12am
Sunday from 1pm – 8pm
HAPPY HOUR FROM 4-6PM ON WEEKDAYS!
22. Hit a Brewery
Wine not your thing? No worries, there are options for everyone! Brewery X is located just 20 minutes outside of Buena Park and has a large beer garden with a full food menu. They are located at 3191 E La Palma Ave, Anaheim, CA 92806 and are open daily from 11AM – 12AM!
There are tons of different breweries in the Anaheim area, or if you would rather go to a brewhouse that serves a selection of local beers, you can check out Rock & Brews right in the heart of Buena Park!
23. Go hiking in the Red Woods
(30 minute drive from Buena Park)
Have you ever seen red wood trees before? If not, you are missing out! These trees are MASSIVE and are scattered along California state. Lucky for you, there are some very close to Buena Park.
You can hike through a marked trail through Red Roods and a 4 acre lake at the Carbon Canyon Regional Park.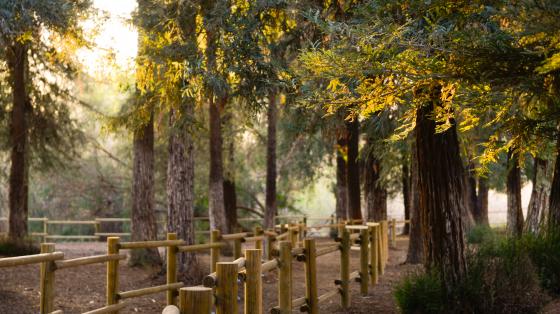 24. Angel Stadium
(15 minute drive from Buena Park)
On a perfect day out, sitting at a baseball game with some friends and having a few beers is the ultimate weekend activity!
Angel Stadium is home to the Los Angeles Angels baseball team and is only a short 15 minute drive from Buena Park. Baseball season runs from late March to early October, with preseason training starting in Mid-February!
Click here to check out tickets!
25. Huntington Beach (40
minute drive from Buena Park)
I LOVE Huntington Beach and go there way too often! 😉 Fun fact, my husband and I first made our dating phase "official" during our high school spring break in Huntington Beach. We like to visit every once in a while to bring back all the good memories of when we first met!
If you've never been to a southern California beach town, you are truly missing out! There is miles of golden sand beaches, perfect sunny weather year round, and tons of trendy restaurants and bars to check out.
26. Disneyland
(12 minute drive from Buena Park)
Of course, the most popular thing to do in the Anaheim area is go to Disneyland!
The Disney name is famously known around the world, and made their first theme park right in Anaheim! The park is very close to Buena park, less than a 15 minute drive and is open daily from 8AM – 10PM!
Click here to check out park ticket prices!
27. Honda Center – NHL Ducks
(15 minute drive from Buena Park)
Last but certainly not least, catch a game at the Honda Center to see the Ducks Hockey team play! I'm not sure if you've ever been to a hockey game before, but they are SO fun. And that is coming from someone who is the most anti-sport person ever, ha! 😉
Hockey games are so lively, fun and fast paced! I go to hockey games in my hometown in Las Vegas often and they just never get old!
Click here for their upcoming hockey games!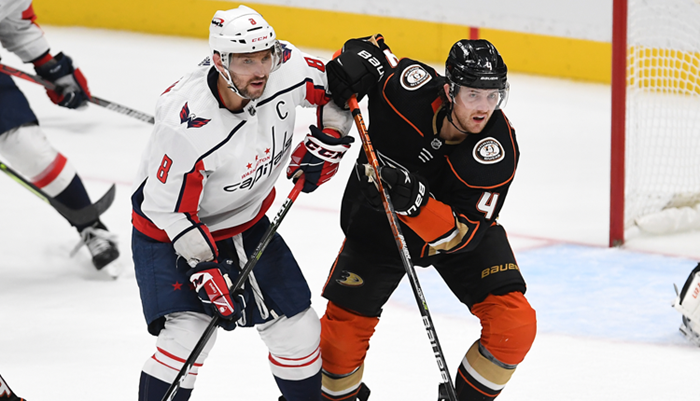 ---
That's a wrap!
I hope you found all the best things to do in Buena Park for the ultimate girls trip! My friends and I had SO much fun seeing Knott's Berry Farm in a new light as adults, and was excited to try out all the new bars, restaurants and malls that Buena Park offers.
Planning a trip to California? Here are some guides I think you will love:
Thanks so much for stopping by!
Like this guide? Pin it here!